PSY 4951: Peer Advising
Overview
Volunteering as a Peer Advisor in the Psychology Advising Center (PAC) is a great way to gain valuable experience while exploring and developing a useful skillset. You will receive upper division Psychology elective credit (4000-level) while advising students on degree completion, career choices, academic resources, and more.
Advising in the PAC provides opportunities to learn about graduate school, organize events, speak to groups, and complete other projects relevant to department and student life in general. Peer Advising can be especially enriching for Psychology students who have career goals in counseling, clinical, or therapy-type settings. As a Peer Advisor you will gain unique experience in listening, communicating, working as a cross-functional team member, and in developing overall confidence and efficacy in yourself and others.
To be a Peer Advisor, you must commit to 4-6 credits over two semesters. For every credit hour enrolled, students must work 3 hours in the PAC; Peer Advising is a minimum of 6 hours a week each semester and students may choose to do 2 or 3 credits each semester. Approximately 2-4 students are selected to be a Peer Advisor each year. Peer Advisors must be at least a Junior and declared in Psychology.
The first semester is mainly comprised of training, shadowing, and taking appointments while being shadowed, and some assignments through Canvas. The second semester will consist of taking appointments and reflection assignments through Canvas, as well as a final project. Examples of past projects include worksheets for preparing for grad school, Psychology careers worksheets, planning and attending tabling events at Salt Lake Community College, and more. Creativity is welcome!
Contact the Lead Psychology Advisor with any questions.
Meet our current Peer AdvisorS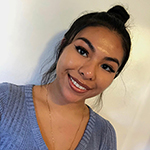 Hello! My name is Zuleyma and I am a fourth-year student majoring in Psychology and am also currently working on my medical school prerequisites. I am originally from Utah but have sadly never been skiing or snowboarding. In my free time, you can most likely find me binge-watching shows on Netflix, laughing at memes, or hanging out with friends. As a peer advisor, I hope to create an environment where students feel welcomed and free to ask questions without hesitation. I am excited to advise students on any concerns they may have while pursuing their career goals. I will happily do my best to answer questions and inform students about the wonderful resources available on campus.
Zuleyma will be available to take advising appointments November and December 2019 and Spring 2020.
Book an appointment with Zuleyma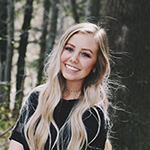 Hey! I'm Amelia and a second-year student here at The University of Utah. I am originally from Utah County, but feel more content in the atmosphere up here in Salt Lake City. I work at a dance studio, and love yoga, chocolate chip cookies, trashy reality TV, and online shopping with my sisters. I am also multilingual!
My hopes as a Peer Advisor are to be able to help everyone in a welcoming environment, and be a valuable source of information for those with questions about Psychology and beyond. I am more than willing to answer any questions, inform students, and help in any way possible by utilizing the valuable resources on campus and in the Psychology department.