Living in Salt Lake City

Numerous graduate students in Psychology find that the pleasures of living in Salt Lake City — and Utah in general — are an unexpected "bonus" to graduate study at the University of Utah. Salt Lake combines the amenities of a large metropolitan area with the ease of a small town. Its symphony, ballet, theatre, and film scenes (don't forget the world-renowned Sundance Film Festival) delight audiences year-round.

In addition to the traditional NCAA sports (football, basketball, etc.) the university proudly sponsors the Lady Utes Gymnastics team: Professional sports fans enjoy minor-league hockey, AAA baseball, and professional basketball and soccer.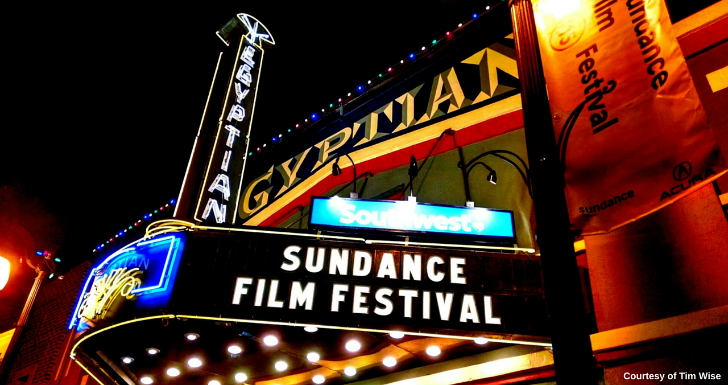 There are restaurants, bistros, and cafes to suit practically any taste, and numerous clubs offer dancing and live entertainment. During the summer and fall, Salt Lake City hosts a variety of festivals offering food, fun, and entertainment, such as the Arts Festival (featuring artwork, crafts, music, and dance from local artists), the free SLC International Jazz Festival, the Living Traditions Festival (celebrating the vast diversity of ethnic and cultural traditions represented in the Salt Lake area), and the famous Greek Festival, the largest celebration of Greek food and culture in the western United States. Several more music and art festivals take place in nearby Park City, and the campus is host to dozens of concerts, plays, and lectures each year.
Then, of course, there are our world-famous outdoor opportunities. During the Olympics, many got an in-depth look at the stunningly beautiful mountains and valleys that make this area so unique. Salt Lake City sits in a large valley surrounded by the Wasatch Range of the Rocky Mountains to the east and the Oquirrh Mountains to the west. Forming the backdrop to the U. of U. campus, the Wasatch Mountains boast a network of hiking, biking, and running trails a few minutes from campus.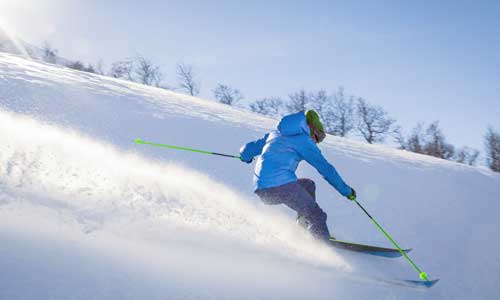 Then there is the world-famous skiing. Seven of the area's 14 winter resorts are less than an hour's drive from campus, and offer not only downhill and cross-country skiing, but also snowboarding and snow-shoeing. Students get discounts to local ski resorts, including both day and season passes, making it possible for students to take advantage of Utah's world-renowned skiing, even on a student budget.The University offers numerous classes in outdoor activities for beginners and those who want to brush up on their skills, as well as equipment rentals for skiing and other recreational activities. And then there are the five national parks and seven national monuments, all within a day's drive from campus — Zion National Park and Bryce Canyon are particular favorites, both in winter and in summer. An additional "perk" for students is the Field House, right across the street from the Psychology building, where students and faculty can take advantage of a wide range of athlectic and recreational opportunites. Gym facilities are free for all members of the University community, and those who want to take advantage of special classes and training opportunities (yoga, aerobics, etc.) can do so for just a few dollars a week.
Another unexpected "bonus" to graduate study at the University of Utah is Salt Lake City's relatively low cost of living. Housing in particular is readily available and fairly inexpensive. Students can choose from a wide variety of apartments and houses for rent near the university, and many students rent and share small houses. University-sponsored single and married student housing is also available. There is excellent public transportation in Salt Lake, and many students get along fine without a car. In fact, student, faculty, and staff ID cards serve as free passes to the entire bus and light-rail system. The TRAX rail system runs directly to campus (very close to the Psychology Department) and continues to the medical school and other North Campus buildings. For further information concerning on-campus housing, contact the Office of Residential Living. More information on current housing costs and finding an apartment is linked to the "Graduate Student Life" section of our website.
All students enrolled at the University have the opportunity to enroll in a variety of elective courses that give them opportunities to experience Utah's incredible natural resources. Even if you have never set foot on a mountainside in your life, these courses make it easy to take that first step. They also make it much more affordable!