Craig Bryan receives the 2018 Irwin Altman Outstanding
Psychology Faculty Award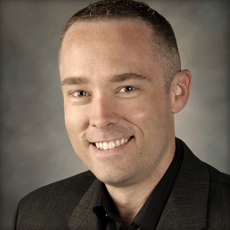 Craig Bryan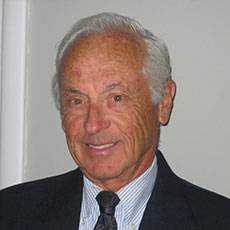 Irwin Altman
The Irwin Altman Outstanding Psychology Faculty Award has been established by his family and supported by the university to recognize a faculty member in the Department of Psychology who exemplifies the combined values of teaching/mentoring, research/scholarship and service that Irwin Altman demonstrated throughout his career.
Craig's vast and extremely productive line of research focuses broadly on military mental health with a particular emphasis on the development of assessment and screening tools for detecting risk for suicide and the creation of brief cognitive behavioral interventions for preventing suicide. His work is noteworthy and unique not only because of its originality and theoretical innovativeness but also because of the exceptionally high level of methodological rigor that is consistently evident throughout his publication record. Pair this with a commitment to training and dissemination to make these life-saving treatments more available to veterans and "scalable".
Craig has published 95 peer review manuscripts since 2014 and was first author on 51 of these publications. Of the 44 publications on which he is a co-author, 14 were first authored by a student he was mentoring. The outlets in which he is publishing are as equally impressive as the rate of his productivity. Since 2014, his publications have appeared in JAMA Psychiatry (Impact Factor [I.F.] = 15.31), American Journal of Psychiatry (I.F. = 12.30), Neuropsychopharmacology (I.F. = 6.40), Depression and Anxiety (I.F. = 5.00), Journal of Consulting and Clinical Psychology (I.F. = 4.59) . . .
Since 2014, he is or has been PI or co-PI on grants received totaling $12,854,118 and co-I on grants received totaling $9,084,008. These totals do not include any of the numerous grants Craig received prior to 2014. (Yes, but what has he done lately?) He is the primary academic advisor to five departmental graduate students, three undergraduate honors thesis students, and two postdoctoral fellows. All of his graduate students have received extramural awards with two (Andrea Wolfe-Clark and Kent Hinkson) receiving major extramural awards (Pat Tillman Foundation Scholarship and NSF GRFP, respectively), and both of his postdoctoral fellows, Alexis May and Feea Leifker, have received major extramural grants. His two senior graduate students have multiple, published first authored manuscripts and two undergraduate students from Craig's lab also have first-authored publications (one of whom wasn't even an honors student). His students and mentees have accomplished all of this since 2014.
Craig's passion for improving the lives of others is also readily apparent in his incredible track record of service to the University, Community, and the Nation. Craig has taken on major service assignments within the Department and University including, but not limited to, the Presidential Task Force of Campus Safety, the Utah Asia Campus Leadership Team, and the Departmental Undergraduate and Diversity Committees. At the community and state level, Craig serves on the board of numerous professional organizations, including the Utah Veterans Health and Wellness Partnership, the Utah Firearm Safety for Suicide Prevention Task Force, and the National Ability Center. Finally, at the national level, Craig is or has been a consultant to numerous federal agencies including the Federal Bureau of Prisons, and the United States Army, Air Force, and Marines.
Craig has received a number of prestigious awards to date including the University of Utah Presidential Scholar award, the Charles S. Gersoni Military Psychology Award (APA Division 19's early career award), the Edwin S. Shniedman Award in 2016 (American Association of Suicidology's early career award), the University of Utah Beacon of Excellence in 2015, and an Outstanding Research Accomplishment award by the Military Health Services Research Symposium in 2014.
Student letters (postdoc, graduate students): The Altman award is granted to someone who excels across the diverse dimensions of teaching, research, and service. Dr. Bryan exemplifies not only excellence in each of these domains, but also a seamless integration across them, a quality that is exceedingly rare in my field. Working with a mentor like Dr. Bryan, who models the translation of research to practice to policy change and back again, has fundamentally shaped my career trajectory.
It would be easy to say that Dr. Bryan changed my life. But that wouldn't be enough. Craig is a man who changes other men (and women). He inspires. He promotes. He pushes. He chastises. He consoles. He comforts. And most of all, he cares. He cares about his work, his students, his colleagues, this school, and the veterans who our research helps.
My career path is on an entirely different trajectory today because of Dr. Bryan and I cannot think of anyone more deserving of this recognition.