Irwin Altman and the Irwin Altman Outstanding Psychology Faculty Award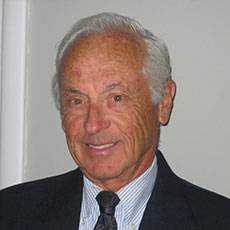 Irwin Altman
The Irwin Altman Outstanding Psychology Faculty Award was created in 2008 to recognize Irv Altman's extraordinary accomplishments in research, teaching, and service at the U., and to inspire and recognize the next generation of faculty.
Irwin Altman, Ph.D. completed a 48-year career in 2005, including more than three decades at the University of Utah (1969-2005). He served as Chairman of the Department of Psychology (1969-1976), Dean of the College of Social and Behavioral Science (1979-1983), Vice President of Academic Affairs (1983-1987), and was appointed as Distinguished Professor of Psychology in 1988. He also held an appointment as Professor of Family and Consumer Studies, and Adjunct Professor of Communications at the University of Utah. He received several awards from the University, including the University's highest honor, the Rosenblatt Prize for Excellence. He also was awarded the Distinguished Scholarly and Creative Research Award, David P. Gardner Research Fellowship, Distinguished Service Award (Graduate School of Social Work), Presidential Teaching Scholar Award, Distinguished Honors Teaching Professor Award, University of Utah Diversity Award, Superior Research Award from the College of Social and Behavioral Science, and awards from Psi Chi (undergraduate Psychology Honor Society). The author/editor of 20 books and 130 book chapters and professional journal articles, Altman has also been honored with awards from state and national professional organizations.
Throughout his tenure at the University of Utah, Irwin Altman placed a high value on scholarship, teaching/mentorship, and service to the University and the community at large. The Irwin Altman family Award has been established by his family to recognize a faculty member in the Department of Psychology who exemplifies the combined values of teaching, research/scholarship and service that Irwin Altman strived to achieve and model throughout his career. It is hoped that friends, colleagues and students will join in and support the ideals of this award for many years to come.
Altman's teaching in social and environmental psychology drew on interdisciplinary materials, involved student-oriented research projects done with one-to-one supervision and guidance, combined teaching concepts with student community service, engaged community members in teaching service learning courses, offered career guidance of students, organized a student-based advisory center, established a Teaching Award in the College of Social and Behavioral Science, organized a university-wide Teaching Grant Program, and initiated diversity teaching programs. Such activities are illustrative of teaching innovations.
The award criteria recognize that scholarship and teaching/mentorship are demanding and time-consuming. However, the award also recognizes that faculty have a responsibility to serve the Department, University and broader community. Service to the Department or University is partly reflected in committee activities, administrative responsibilities, and participation in governance groups.
In addition, the award criteria place high value on the principle of social and ethnic diversity and activities that reflect a commitment to that principle. Moreover, excellence in this area may include participating in activities that build partnerships with and extend services to the community at large (e.g., through the Lowell Bennion Community Service Center or a variety of community agencies and programs).
As examples, Altman's service to the department and university is reflected in various administrative and committee roles he held at every level of the university. Equally important was his participation in the University Honors Program, active role in the Lowell Bennion Community Service Center, especially in regard to departmental and college teaching partnerships and grant programs, his support of high school teaching of Psychology in Utah via organization of workshops, financial support, faculty participation and faculty book and resource contributions to teachers, and his involvement in national professional programs to support the teaching of psychology in high schools. These examples of university and community service above and beyond regular administrative and committee responsibilities are illustrative of possible service contributions.
List of Irwin Altman Outstanding Psychology Faculty Award Recipients