Social area Publications
Here we highlight recent publications by our faculty and students that illustrate the range and depth of the kinds of research we do. This research is often interdisciplinary, makes links to biological mechanisms and health outcomes, and integrates basic science and real world impact!
Bold = Faculty author / Underline = Graduate Student Co-author
Featured Publication
---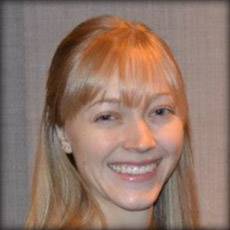 Danielle Geerling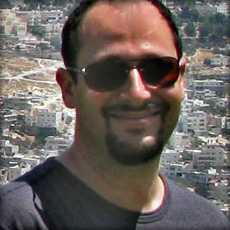 Jonathan Butner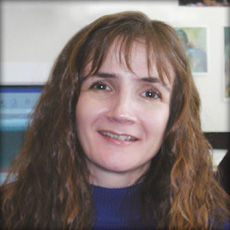 Carol Sansone

Geerling, D., Butner, J., Fraughton, T., Sinclair, S., Zachary, J., & Sansone, C. (2019). The dynamic association of interest and confusion: The potential for moderation by utility value and gender. The Journal of Experimental Education. Available online. Doi: 10.1080/00220973.2018.1561403
To better understand students' experiences while learning in an online computer-science course, we adopted a dynamical systems analytic framework in which we tested linked patterns of confusion and interest over time and investigated whether and how those patterns might change as a function of students' exposure to a utility value (UV) intervention and gender. We assessed interest and confusion via event contingent experience-sampled questionnaires that displayed immediately after students had engaged with key examples or exercises. Results indicated that students' exposure to a UV intervention and gender affected the levels of confusion that students reported and the associations between interest and confusion levels over time.
---
Additional Publications
Wu, Y. P., Parsons, B. G., Aspinwall, L. G., Hay, J. L., Boucher, K. M., Caputo, H., Mooney, R., Grossman, D., & Leachman, S. A. (2019). Parent and child perspectives on perceived barriers to child sun protection and their association with sun protection strategies among children of melanoma survivors. Pediatric Dermatology. Available online. https://onlinelibrary.wiley.com/toc/15251470/0/0
_________________________________
Parsons, B. G., Hay, J. L., Aspinwall, L. G., Zaugg, K., Zhu, A., Mooney, R. H., Klein, S. Z., Grossman, D., Leachman, S. A., & Wu, Y. P. (2019). Understanding skin screening practices among children at elevated risk for melanoma to inform interventions for melanoma prevention and control. Journal of Cancer Education. Available online. https://link.springer.com/article/10.1007%2Fs13187-019-01489-3
_________________________________
Chen, J. M. (2019). An integrative review of impression formation processes for multiracial individuals. Social and Personality Psychology Compass, 13(1), e12430. https://doi.org/10.1111/spc3.12430
_________________________________
Diener, E., & Biswas-Diener, R. (2019). Well-being interventions to improve societies. Global Happiness Council. Global Happiness and Well-being Policy Report, 95-110.
_________________________________
Heintzelman, S. J., & Diener, E. (2019). Subjective well-being, social interpretation, and relationship thriving. Journal of Research in Personality, 78, 93-105. https://doi.org/10.1016/j.jrp.2018.11.007
_________________________________
Kansky, J., Allen, J. P., & Diener, E. (2019). The young adult love lives of happy teenagers: The role of adolescent affect in adult romantic relationship functioning. Journal of Research in Personality, 80, 1-9. https://doi.org/10.1016/j.jrp.2019.03.006
_________________________________
Moore, S., & Diener, E. (2019). Types of subjective well-being and their associations with relationship outcomes. Journal of Positive Psychology and Wellbeing, 1-15.
_________________________________
Ng, W., & Diener, E. (2019). Affluence and subjective well-being: Does income inequality moderate their associations? Applied Research in Quality of Life, 14(1), 155-170. https://doi.org/10.1007/s11482-017-9585-9
_________________________________
Thoman, D. B., Lee, G. A., Zambrano, J., Geerling, D. M., Smith, J. L., & Sansone, C. (2019). Social influences of interest: Conceptualizing group differences in education through a self-regulation of motivation model. Group Processes & Intergroup Relations, 22(3) 330-355. https://doi.org/10.1177/1368430219838337
_________________________________
Uchino, B. N., de Grey, R. G. K., Cronan, S., & Trettevik, R. (2019). Social Relationships. In C. Llewellyn, S. Ayers, C. McManus, S. Newman, K. J. Petrie, T.A. Revenson, and J. Weinman (Eds.), Cambridge Handbook of Psychology, Health and Medicine (141-144). Cambridge University Press. Available June 2019.
_________________________________
Uchino, B. N., Landvetter, J., Cronan, S., Scott, E., Papadakis, M., Smith, T. W., Bosch, J., & Joel, S. (2019). Self-rated health and inflammation: A test of depression and sleep quality as mediators. Psychosomatic Medicine. Available online. doi: 10.1097/PSY.0000000000000683
_________________________________
Uchino, B. N., Scott, E., de Grey, R. G. K., Hogan, J., Trettevik, R., Cronan, S., Smith, T. W., & Bosch, J. A. (2019). Sleep quality and inflammation in married heterosexual couples: An actor-partner analysis. International Journal of Behavioral Medicine. Available online. https://doi.org/10.1007/s12529-018-09763-2
_________________________________
Herr, R. M., Van Harreveld, F., Uchino, B. N., Birmingham, W. C., Loerbroks, A., Fischer, J. E., & Bosch, J. A. (2019). Associations of ambivalent leadership with distress and cortisol secretion. Journal of Behavioral Medicine, 42(2), 265-275. doi: 10.1007/s10865-018-9982-z