Psychology Department Graduation Spring & Summer 2019
This year there were 11 students receiving their Ph.D.s,12 students granted their Master's degree, and undergrad honor students who graduated.
Sheila Crowell Receives Irwin Altman Outstanding Psychology Faculty Award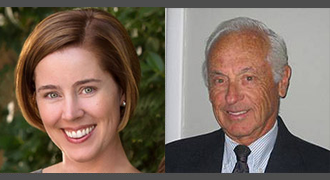 The Irwin Altman Outstanding Psychology Faculty Award has been established by his family and supported by the university to recognize a faculty member in the Department of Psychology who exemplifies the combined values of teaching/mentoring, research/scholarship and service that Irwin Altman demonstrated throughout his career.
The 2019 winner of the award was Dr. Sheila Crowell.
We'd love to hear from you!
We're always glad to hear updates from alumni, emeriti, and friends. If you'd like to be featured in our newsletter, please send your biography and a photo to Angela Newman (alumni@psych.utah.edu). See our Alumni News section.
Retiring Faculty
Fran Friedrich, Emeritus
University of Utah, Department of Psychology
Service years: 1985 - 2019
Oakley Gordon
University of Utah, Department of Psychology
Service years: 2001 - 2019