Message from the Chair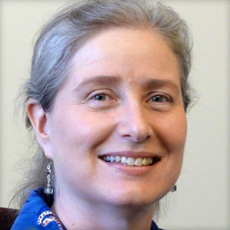 Lisa G. Aspinwall, Chair
Dear Alumni, Emeriti, and Friends:
It's been a year of exceptional growth and excitement for the department, as we successfully recruited eight new faculty members. Samantha Joel and Jacqueline Chen join the social psychology program, and Lee Raby, Pascal Deboeck, and Bruce Ellis join the developmental psychology program. We invite you to learn more about them in the pages of this newsletter.
As part of our continuing commitment to outstanding teaching and clinical instruction, we've hired three outstanding new career-line faculty: Trisha Weeks, Kristina Rand, and Sommer Thorgusen. We've also been fortunate to add two talented new staff members to our Psychology Advising Center, Ashley MacPherson and April Sanders-Aboulila.
What's next? This fall, we are conducting a national search for an assistant professor in Applied Cognitive Neuroscience. This hire is part of a transformative excellence program designed to galvanize research on the neural basis of behavior, learning, and memory. The transformative excellence program puts us in partnership with the Departments of Bioengineering and Neurobiology and Anatomy and the broader campus Neuroscience Initiative. This program will ultimately bring three new faculty to campus.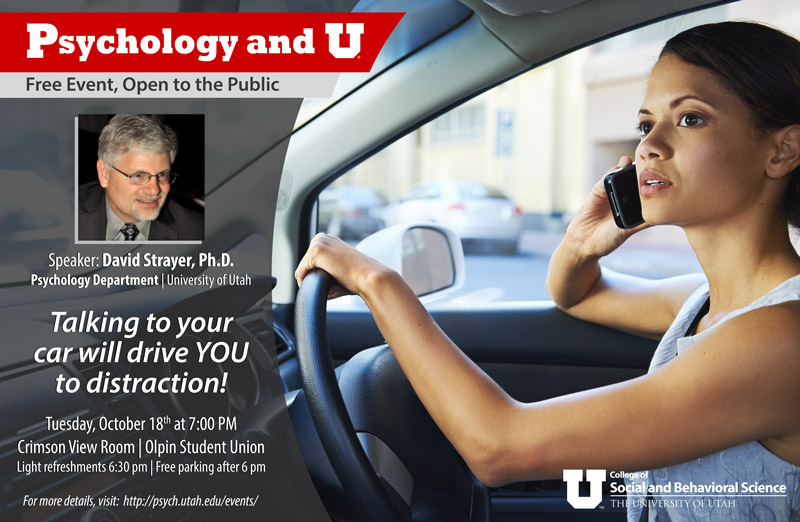 We will also debut a new lecture series, Psychology and U, designed to showcase psychological science and its contribution to society. David Strayer will present the latest findings from his influential program of research on distracted driving, with plenty of time for questions and discussion. The lecture is free and open to the public. Please join us on Tuesday, October 18, 7 PM in the Crimson View Room of the Olpin Student Union. Free parking is available after 6 PM, and light refreshments will begin at 6:30 PM.
Please see inside for other new initiatives and opportunities to contribute to our efforts to improve the undergraduate experience for our students.
Last, as we celebrate the continued success of our faculty, graduate students, and alumni in publishing their work, securing grants, and winning awards, we note with sadness the recent loss of two valued members of our departmental community. Tom Malloy, a dedicated and inspirational teacher with 43 years of service to the department, passed away unexpectedly on August 4, and Mrs. Thomasina Vacca, departmental benefactor who established a scholarship in memory of her granddaughter Danielle Vacca, passed away on August 11. On behalf of the department, I express our most sincere condolences to their families and appreciation for their contributions.