A Letter From Don Strassberg, Professor Emeritus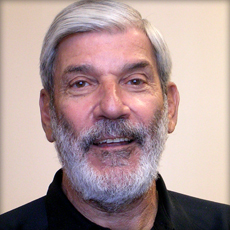 As most of you know, this was my last semester as a faculty member in our department. I arrived on campus in 1975 (yes, 43 years ago!) as a brand-new Ph.D. (from George Peabody College of Vanderbilt University). As I look back on my time here, it really is nearly impossible for me to believe that so much time has gone by; time really does fly when you're doing what you love..
A lot has changed in my life since 1975. On the personal side, my sons, who were ages 3 and 5 when we arrived, are now successful attorneys here in Salt Lake, and I now have four grandchildren (ages 7-13). My wife, Ronnie, retired almost 10 years ago after a distinguished career in early childhood education.
Professionally, I have authored over 100 peer-reviewed journal articles and chapters and over 250 conference presentations and workshops, and have served on the editorial boards of every major journal in my area. Just as (actually, even more) important to me, I have mentored 24 graduate students through to their PhDs. and have taught over 5,000 undergraduates. As the "icing on the cake," I've been fortunate enough to win a few teaching awards and a mentoring award along the way.
By my second year in college, I knew that I wanted to be an academic, and by my third year, I knew it would be in psychology. But more than just being able to have had the career I really wanted (i.e., never leaving college), I have had the exceptionally good fortune to spend that career here! This university, and especially this department, have been wonderful places to spend the last 43 years. I hope you all know how lucky we are (or have been) to be here.
There is a reason why university professors rarely retire early. I think we have the best jobs out there. That certainly has been true for me. I have been able to spend my days with really bright and motivated colleagues (who also really like their jobs), getting to teach, supervise, and learn from bright and motivated graduate students, and share my love for psychology with so many undergrads. All of this facilitated by dedicated and supportive staff. It has been a privilege, and one I would not change a bit.
I sincerely want to thank my department colleagues and the students, past and present, who have made possible the job I always wanted, as well as providing the opportunity for so many wonderful friendships along the way. I wish you all the very best in the years to come.
Cheers,
Don Strassberg
Professor Emeritus