Alumni News Fall 2018
Jessie Smith, PhD Named Associate Vice Chancellor of Research for University of Colorado, Colorado Springs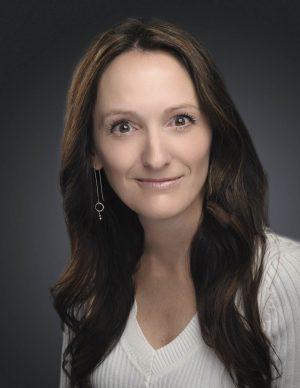 Dr. Smith earned her bachelor's degree in psychology from UCCS, and her master's and doctorate's in social psychology from the University of Utah in 2002. She was mentored by Carol Sansone and Paul White. Jessi will be the first full-time person to serve in the position of Associate Vice Chancellor of Research in the University of Colorado's history. The expanded position will provide leadership, oversight and promote growth for campus research and sponsored program activities. Jessi will also oversee policies and procedures, and promote professional development of faculty for sponsored programs and research integrity.
"I'm proud to come back to my alma mater. UCCS is where I fell in love with research" Jessi said. "The university has made a commitment to research with the expansion of this position and I'm excited to build on the momentum to instill an inclusive culture of research and creativity that inspires students and faculty alike."
"Jessi has an impressive record of being a productive and successful researcher," Provost Tom Christensen said. "I'm looking forward to working with her to support the growth of faculty and student research."
While at Montana State University... Along with her professor appointment, she served as special assistant to the provost as the Director of ADVANCE. During that time, she led a team to implement a National Science Foundation grant to broaden the participation of women in science, technology, engineering and mathematics, and social behavioral science fields. Under her leadership, MSU women faculty annual research expenditures more than doubled in just five years time to more than $14 million.
Congratulations Dr. Smith!
Media coverage: Smith returns to alma mater as Associate Vice Chancellor of Research. July 25, 2018. Savannah Waggoner, Read more here.