Alumni News
Rebecca Blais (Ph.D. 2012) Receives Early Career Award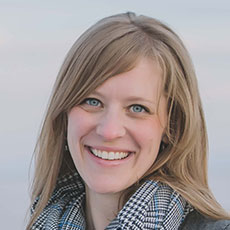 Rebecca Blais,
Assistant Professor
Utah State University

Rebecca has been awarded a Division 19 Arthur W. Melton Early Achievement Award from the American Psychological Association.
Division 19 is the Society for Military Psychology. The award is given in recognition of early career achievements in military psychology.
Rebecca graduated from the Clinical Psychology program in 2012. She is currently an Assistant Professor at Utah State University.
Rebecca's work focuses on military service members/veterans and PTSD. Within this program of research, she has three main foci, including the following:
(1) barriers to formal and informal (e.g., social support) help-seeking in veterans with PTSD, with a strong interest in self- and other-perceived stigma;
(2) the impact of military sexual trauma (MST) on sexual functioning and relationship quality in female veterans, as well as factors related to MST disclosure; and
(3) barriers and facilitators to academic advancement in college enrolled veterans.
Brian Thoma, Ph.D. (2016) Selected for Postdoctoral Position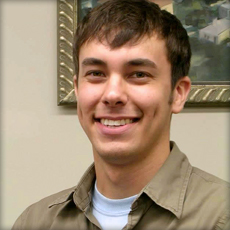 Brian Thoma
Brian Thoma has been selected for a T32-funded postdoctoral fellowship in adolescent health at the University of Pittsburgh Medical Center.