Parisa Kaliush and Robert Vlisides-Henry win APS Student Grants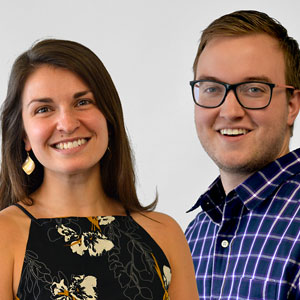 Congratulations are in order for Parisa and Robert, both winners of APS Student Grants from the Association for Psychological Science Student Caucus.
Parisa's grant is for her master's thesis project, entitled Maternal Childhood Trauma and Stress During Pregnancy.
Robert's grant is for his master's thesis project, entitled Like Mother Like Daughter (or Son): Prenatal Exposure to Maternal Stress and Emotion Dysregulation as Predictors of Newborn Neurobehavior.