Internships & Field Experience
Overview
Internships provide valuable real-world experience within a given field work; allowing you to explore potential career paths, as well as to develop marketable skills and professional networks. Within the Department of Psychology we encourage you to pursue internships via the PSY 4890: Internships & Field Experience course. This enables you to combine your placement experience with relevant coursework in a way that enhances your overall learning and development.
Your internship may be may be paid or unpaid. If you are considering an unpaid internship you may qualify for the Undergraduate Psychology Service and Internship Award. This unique award offered by the Department of Psychology is specifically designed to financially compensate those who could not otherwise pursue an unpaid internship.
Internships may be found on your own, through the department, or through other resources at the university. Please see the links below or contact our internship coordinator for more detailed information.
Learning Outcomes
Although specific objectives for each student enrolled in PSY 4890: Internships & Field Experience are negotiated as part of a course contract in the beginning of each semester, the overall learning outcomes for the course include 3 primary goals:
Goal 1: Learn about ways in which psychology can be put to use.
Goal 2: Relate internship experiences to information learned in psychology courses and to career goals.
Goal 3: Develop useful psychological skills.
Featured Internship Experiences
Students of our program have completed a wide variety of successful internships. Below are several student essays and videos summarizing their exceptional experience
| | | | | |
| --- | --- | --- | --- | --- |
| Name | Position | Organization | Semester | Essay/Video |
| Carley Johnson | Group Therapy Assistant | Children's Center | Spring 2016 | |
| John Wright | Student Mentor | Easter Seals | Spring 2016 | |
| Melissa Moss | Marketing & Group Therapy Assistant | Resilient Solutions | Spring 2016 | |
| Ricardo Suarez | Individual & Group Therapy Assistant | Psychiatric & Behavioral Solutions | Spring 2016 | |
| Stacey Bryan | Teen Respite Provider | Valley Behavioral Health | Spring 2016 | |
| Trenton Kraczek | Group Therapy Assistant | Children's Center | Spring 2016 | |
| Tyson Florence | Employment Research & Development Intern | International Rescue Committee | Spring 2016 | |
See also: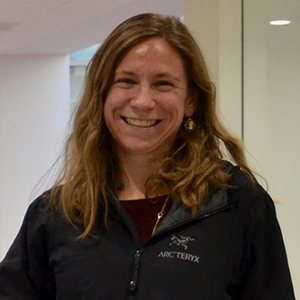 Jacqueline Broida
Internship Coordinator
jacqueline.broida@utah.edu
(801)587-7359


While the Internship Coordinator may have Honors and CSBS specific internship opportunities available for application, the Internship Coordinator cannot place students in specific positions. Instead, the student and Internship Coordinator work together to ensure students are submitting quality applications to relevant and exciting internship opportunities.
Fill out a student interest form and book an appointment.