Life-Span Development and Adaptation Lab
About

In the Life-Span Development Laboratory we examine how individuals across the life span together with close relationship partners adapt to their daily environments through joint cognitive, interpersonal, and emotional processes. We have found that individuals cope with daily problems frequently together, and that collaborative coping can facilitate cognitive performance, mood, and adherence to health regimens. We use a variety of methodological techniques including surveys, interviews, daily diaries, coding of interpersonal processes, and physiological measurements via both cross-sectional and longitudinal designs.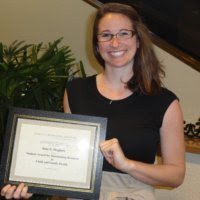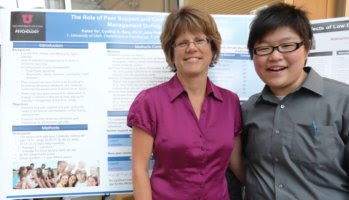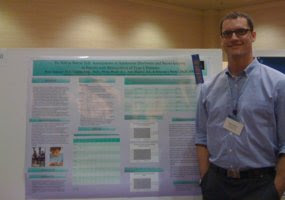 Current Projects
Joint Collaboration among Drs. Cindy Berg, Yana Suchy, and Jonathan Butner (at the University of Utah) and Deborah Wiebe (University of Texas Southwestern Medical Center).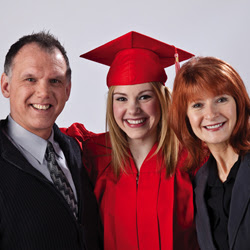 In 2011, we received a 5-year NIH grant to study how adolescents with type 1 diabetes transition into emerging adulthood and the ways that parents may assist in that transition. Late adolescence and emerging adulthood (ages 18+) pose challenges for adherence to the diabetes regimen (move out of home, move from the pediatric care system). These challenges require daily regulation over one's emotion, cognition, and behavior in a way that is more independent from parents. Advances in developmental neuroscience reveal late adolescents are not yet able to integrate their thinking with the social and emotional demands of daily life. We are examining whether still developing neurocognitive abilities limit late adolescents' ability to regulate diabetes problems and adhere to the regimen, and will determine whether parental monitoring may compensate for low neurocognitive abilities. In a longitudinal observational design at two sites (Utah and Texas), 250 adolescents with type 1 diabetes are being recruited in their senior year of high school, and assessed annually for three years. We are identifying which neurocognitive abilities (e.g., executive function, impulse control, attentional control) are needed to maintain adherence across the transition to emerging adulthood through behavioral tests and corresponding self- and parent-reports. We are determining how these neurocognitive abilities relate to the daily self regulation needed for optimal adherence across the transition, using two 14-day diaries conducted in the senior and post senior high year. We are also examining whether parental monitoring across the transition to emerging adulthood benefits those with low neurocognitive abilities, and explore the ways in which parents remain able to monitor daily emerging adults' behavior (e.g., text, phone, in person).
Couples Making Treatment Decisions for Prostate Cancer.
Dr. Cindy Berg, PI, with Co-Investigators Drs. Susan Beck, Jay Bishoff, Thomas Hess, William Lowrance, Andrew Southwick, Robert Stephenson, and Donald Strassberg

Men diagnosed with prostate cancer and their partners make difficult decisions, as there is little clinical consensus to guide them and the treatments have long-term consequences such as impotence and incontinence. Older men make such decisions searching less information than younger men, which may mean they have less information available to deal with the side effects of treatment, some of which can be long lasting. The proposed study examines whether collaborating with a cognitively capable and warm and loving partner can facilitate greater information search especially for men with reduced physical and cognitive resources, leading to greater subsequent decision satisfaction and well-being. We are examining how men and their partners make decisions about prostate cancer jointly shortly after men are diagnosed with prostate cancer.
Dr. Cynthia Berg and Dr. Deborah Wiebe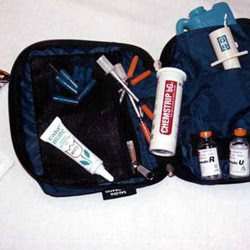 In 2005, we initiated a longitudinal study of 252 families who have an adolescent with type 1 diabetes and have followed them for a period of 4 years (with funding from NIDDK). We have found that parental involvement (a high quality relationship where parents are involved and monitor their adolescent's diabetes) is crucial for good adherence and metabolic control. Parental involvement is especially important as adolescence is a problematic time for managing diabetes as the child may be trying to assert her independence, which may lead parents to be less involved in diabetes management. A unique feature of the study is the inclusion of fathers in the study and we have found that their involvement is important in understanding good diabetes management.
Collaborative Problem Solving, Health & Hostility in Middle and Late Adulthood
Dr. Cynthia Berg, Dr. Timothy Smith, Dr. Bert Uchino, and Dr. Paul Florsheim

The study examines the context of marriage during middle and late adulthood on health and cognition, the effects of hostility on the quality of interaction, and psychophysiological responses to marital conflict and collaboration. Middle-aged and old married couples were involved in a multi-part study involving marital interaction as couples discussed a source of marital conflict and solved a collaborative planning task. In addition, couples described stressful events and their spouse's involvement in coping efforts.
Academic Writing Made Fun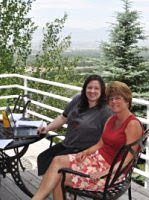 Each year in June for the past 5 years, the lab has had a writing retreat at Cindy Berg's home. Collaborators from across the country fly in (e.g., Drs. Deborah Wiebe, Debbie Palmer, and Pam King) for the 3-day event. Faculty, graduate students, and undergraduates are organized in teams around specific writing projects. The writing retreats allow the lab to work on multiple writing projects at various phases of completion (full drafts, partial drafts, ideas in progress). Our on-call statistician, Dr. Jon Butner assists with numerous state of the art statistical projects such as mediational HLM, latent class analysis, and SEM. Evenings find us trying some gourmet cooking or taking a hike in the beautiful Wasatch Mountains. Each year the lab sends out multiple papers completed or started at the writing retreat (one year we submitted two manuscripts the week after the retreat). The retreat provides a high paced, intellectually stimulating, and exciting alternative to the typical lonely and solitary writing experience.